This tax season, it's estimated that the IRS will handle roughly 150 million returns.
Chances are, you will never face an IRS audit — only 0.45% of taxpayers were audited last year. However, you may encounter other types of more-frequent IRS inquiries, such as income-reporting discrepancies or additional tax due notices.
This happens because IRS systems are automated to spot certain types of discrepancies. What's more, some portions of your tax return invite more scrutiny than others.
The biggest trigger for an audit is higher income (the audit rate is 2.21% for incomes between $1 million and $5 million). Here are some other things that might spark IRS attention:
Unreported Income — If your tax return shows a different amount than is reported directly to the IRS via your Form W-2 and Form 1099, you may get a letter from the IRS. Remember to keep track of the forms you get showing employment income, contract work and taxable interest. If you earn at least $400 from a "side gig," then you should be paying self-employment taxes on your earnings. Cryptocurrency earnings (or losses) should also be reported.
Earned Income Tax Credit — While this credit is valuable to working taxpayers with children and for low earners, it does invite scrutiny from the IRS because it is often abused. Make sure you truly qualify before taking this credit.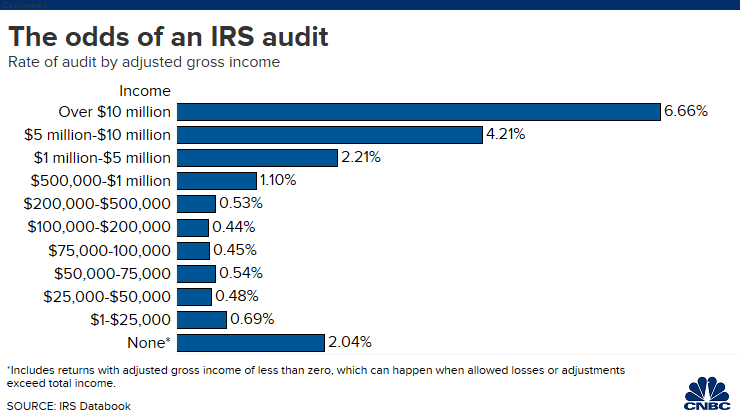 Large Charitable Donations — Because the standard deduction has been increased for 2019 to $24,400 for married couples and $12,200 for singles, taking credit for charitable donations requires you to itemize deductions, which may invite scrutiny depending on your income because the IRS knows how much taxpayers at various income levels typically donate. Also, there is a limit for cash donations of up to 60% of your Adjusted Gross Income (AGI), while donated property also faces limits.
Miscellaneous Errors — Little things like a wrong Social Security number, address or missed checks on boxes can get your return flagged by the IRS. So be sure to double-check everything before you sign and send it.
We Can Help
Not sure if your return invites IRS scrutiny? Let us help you prepare and file your return. We'll make sure everything is correct, and alert you if we uncover any issues. Give us a call or drop off your paperwork today.
Source: CNBC
atFun Facts: What Happened in the Last Decade?
2010 — The first iPad was launched, sparking the tablet and large phone craze. "Snowmageddon" blanketed the east coast with up to 40 inches of snow. And the Deepwater Horizon offshore oil rig exploded, killing 11 and spilling oil into the Gulf of Mexico for months.
2011 — Prince William of Wales and Catherine Middleton were married (they now have 3 children). U.S. Navy Seals killed Osama Bin Laden in a late-night raid in Pakistan. And the final Harry Potter movie, Harry Potter and the Deathly Hallows, Part 2, was released.
2012 — "Gangnam Style," by South Korean musician Psy, became the most-watched video ever. The Mayan calendar said the world would end on December 21, 2012.
2013 — Former National Security Administration contractor Edward Snowden claimed to have stolen tens of thousands of confidential and classified documents from the NSA's internal computer system. The word "selfie" became Oxford dictionary's "Word of the Year." And Candy Crush became the most popular game on Facebook, with 46 million average monthly users.
2014 — Malaysia Airlines flight #370 disappeared while flying from Kuala Lumpur to Beijing; 239 passengers and crew were aboard. The Ice Bucket Challenge filled your Facebook newsfeed.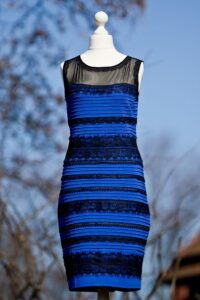 2015 — The internet debated the color of a dress: was it #blackandblue or #whiteandgold? (It was really black and blue.) Same-sex marriage became legal in the US when the Supreme Court ruled in Obergefell v. Hodges.
2016 — Pokémon Go became the latest world-wide craze, encouraging folks to look for Pokémon around every corner. Businessman Donald Trump was elected 45th president of the United States.
2017 — Thanks to streaming services like Netflix, binge watching became popular. And here in North Georgia, we experienced a total solar eclipse, if even for just a few minutes.
2018 — Hawaii's Kilauea volcano began erupting soon after a magnitude-5.0 earthquake struck the Big Island of Hawaii. Prince Harry of Sussex married American Meghan Markle (they now have one child). And a record 102 women won seats in the House of Representatives during the mid-term elections.
2019 — NASA astronauts Jessica Meir and Christina Koch conducted the first all-female spacewalk outside of the International Space Station. Category 5 Hurricane Dorian devastated the Bahamas and skirted its way up the eastern coast of the U.S.
The information provided here by Premier CPA Services PC is for general information only. It does not constitute legal, accounting, tax or other professional advice or services, and is presented without any representation or warranty as to the accuracy or completeness of the information. Please contact us for information as it relates to your circumstances.